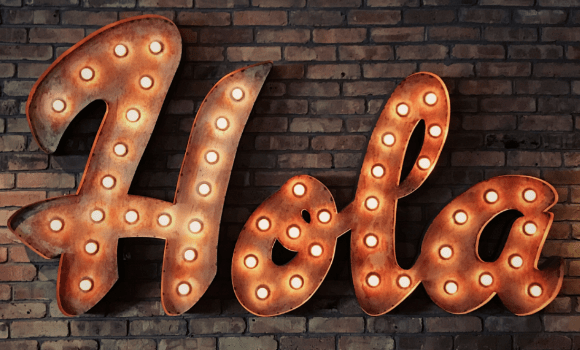 Below you will find the infographic based on data from nearly 84 000 unique users from Spain, who generated 200 000 shopping lists in 2018 during more than 2 000 000 app sessions.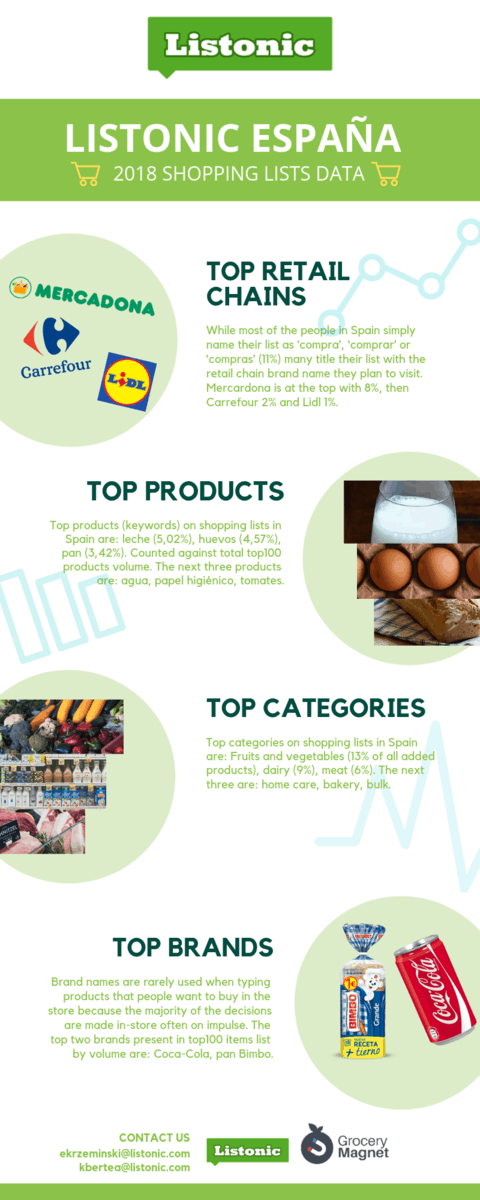 While most of the people in Spain simply name their list as 'compra', 'comprar' or 'compras' (11% from total) many title their list with the retail chain brand name they plan to visit. Mercardona is at the top with 8%, then Carrefour 2% and Lidl 1%.
Top products (keywords) on shopping lists in Spain are: leche (5,02%), huevos (4,57%), pan (3,42%). Counted against total top100 product volume. The next three products are: agua, papel higiénico, tomates.
Top categories on shopping lists in Spain are: Fruits and vegetables (13% of all added products), dairy (9%), meat (6%). The next three are: home care, bakery, bulk.
Brand names are rarely used when typing products that people want to buy in the store because the majority of the decisions are made in-store often on impulse. The top two brands present in top100 items list by volume are: Coca-Cola, pan Bimbo.