See how smooth and easy it is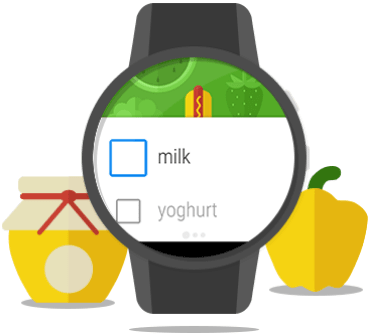 Simple and user friendly
We've focused on essentials keeping the app fast, simple and glanceable.
With an interface tailored to shopping, you can do groceries without ever taking your phone out.

Timely notifications
Get notified every time your partner adds a product or when somebody shares a new shopping list with you.
A gentle buzz on your wrist will keep you updated.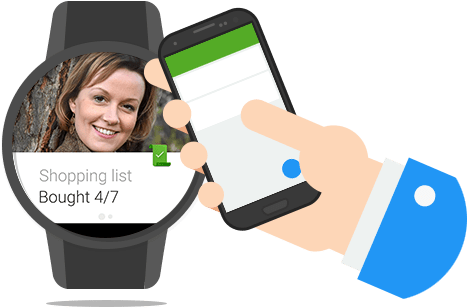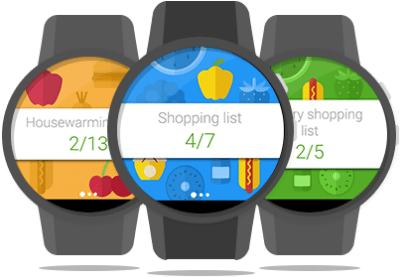 Beautifully crafted
From smooth animations to its fresh colors, this app just feels good.
It's material design done right – clean, meaningful with small details that make it go the extra mile.

Smart Voice Input
Our speech recognition feature lets you dictate whole shopping lists
all at once. Create new lists or update existing ones without having
to use your phone. It's pretty smooth. See it in action.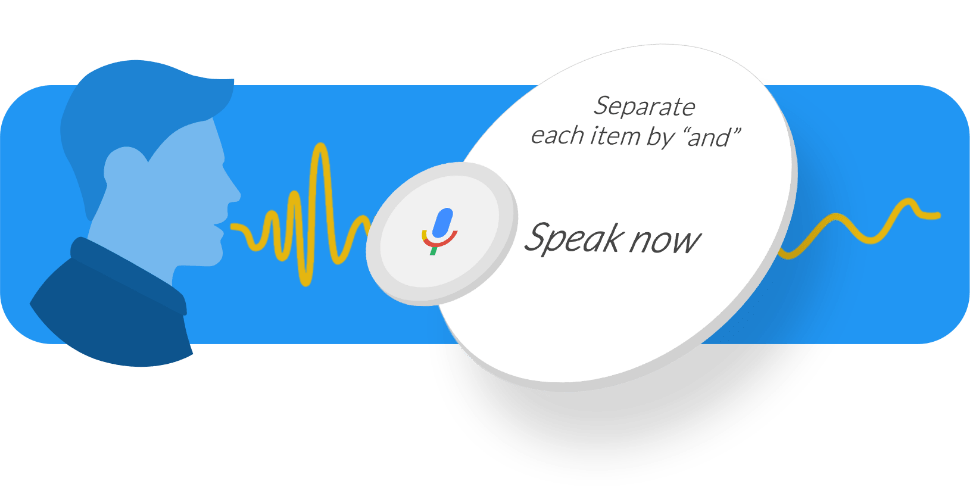 Connected with the top rated
Android app
The watch app is connected with Listonic – The Smart Shopping List.
We're on a mission to create the most intelligent grocery app in the world. So far, we've
become the top rated grocery shopping list on Google Play and in 2017, we've been the
most downloaded shopping list app in every English speaking market.