The leaves are turning yellow and orange. The air is getting chillier. It can only mean one thing: Winter Halloween is coming. If you're going to, or throwing your own, Halloween costume party, you'll want to look fantastic. But there's a problem: you're a bit strapped for cash this year. So, let us give you 13 chillingly cheap Halloween costumes for you to look great this Halloween.
Top Rated Shopping List App
Share And Synchronize An Unlimited Number
Of Lists With Others Instantly and Easy
Even if you're not one to celebrate the holiday, you can't avoid noticing it. Not only do the stores noticeably start pedaling more and more Halloween wears, you'll no doubt have at least one friend on social media who hasn't shut up about the super spooky holiday since mid-August.
But Halloween also means big business.
In 2017, people in the UK spent £320 ($419) million on Halloween, which is £10 ($13) million more than they spent in 2016. But if you think that's scary, the USA spent a petrifying $9.1 (£6.9) billion!
Jinkies!
Costumes are a big expenditure when it comes to Halloween costs. Last year, out of that staggering $9.1 billion spent on Halloween overall in the USA, nearly 20% of that figure ($1.6 billion), was on adult costumes alone.
Never fear! We've got 13 lighthearted cheap Halloween costumes that will help you make an impact without having to break the bank, starting from as little as $9/£6.
But first, lets go over some dos don'ts for when it comes to shopping for your cheap Halloween costumes.
Cheap Halloween Costume Ideas Shopping Dos and Don'ts
Don't
Don't leave your cheap Halloween costume shopping until the last minute! Not only will lines at costume stores and shops be long, but many things may start to run out. Shops may even increase the price of in-demand goods.
Don't buy Halloween themed versions of everyday goods. Sometimes, slapping a scary witch or a creepy ghost on the side of the packaging or on the product gives stores an excuse to charge more. You might be able to make a spooky version yourself using the standard version for less than the markup of the Halloween version.
Don't just shop in the most obvious shops for Halloween items. Some larger stores which you might not instantly associate with Halloween, like hardware stores, may have a Halloween section too. Here, you might find things that you won't get in other stores. Or they might have a better availability of stock because fewer people are buying Halloween goods from there. It's worth checking them out if you're finding certain items difficult to get hold of, or even for some unique inspiration.
Do
Do buy more materials than you need. Nobody's perfect, and sometimes mistakes might be made when making a your cheap Halloween costumes. Try to have some extra materials handy just in case you need to start over. Worse, sometimes you can unexpectedly run out of materials despite being sure you bought what should have been the exact amount needed.
Do raid your wardrobe and see what items of clothing you already have. The most expensive costume in this list is $47 (£39), but that's because it assumes that you don't have all the necessary items. These can be made significantly cheaper if you've already got some of the items of clothing to hand.
Do get your friends to help you. Not only can this save time making your cheap Halloween costume, your friends might be better at doing certain things than you are. Helping each other out can also be a fun social activity to really get you in the Halloween spirit.
Do keep checking store offers regularly. Sometimes, the things you need might come up on offer before you start making your cheap Halloween costumes. Keep checking your local stores' offers on an app like Sales and Deals to see if you can pick up materials extra cheap. This can also apply to any other aspect of your Halloween preparation.
Do have fun with your cheap Halloween costumes. Many in the list below won't be as impressive as someone who has spent 100s on their costume. Some even verge towards funny Halloween costumes rather than be anything too serious. Enjoy the joke or reference, and be proud of your DIY handiwork.
Cheap Halloween Costumes
#1 Error 404: Costume Not Found
This is one for the computer geeks among you. A "404 Error" is what is displayed when a web page you're looking for cannot be found. In its most basic form, you'll get a white screen with a message saying "Error 404: Page not found". So why not adapt this for you or your group's cheap Halloween costumes?
Use a

plain white t-shirt

Write/print "Error 404: Costume Not Found" across it
Use fabric pens to write it in your own delicate hand. However, if your handwriting is not the best, you can also buy some printable t-shirt transfer sheets, print out the message in a nice font (preferably not Comic Sans or Times New Roman), and iron it onto your t-shirt.
Either way, you can either go for just the plain text, or unleash your creativity to add some extra details.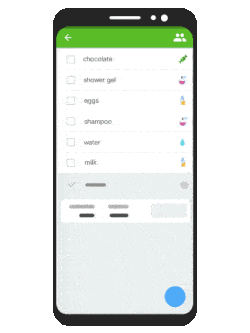 Note Everything Down in Listonic Shopping List App
The highest rated shopping list app
Always with you on any device
Buy exactly what you planned
Make and share shopping lists together
See items automatically grouped into categories
404 Error: Costume Not Found Shopping List
Plain white t-shirt (from $5/£3)

Fabric pens (from $10/£7)

T-shirt transfer paper (from $12/£9)
Total: $15-17/£10-12
https://www.instagram.com/p/Bn0IgA3HPUf/?utm_source=ig_web_copy_link
#2 Frankenstein
This one's for the literary pedants. For this costume, you're not going need a lot of green face paint or a trip to the hardware store for extra large bolts. Why?
Because you're not the monster.
Mary Shelley's iconic novel is actually named after the doctor who created the monster: Victor Frankenstein. The monster has no name and is simply referred to by several monikers, including "the creature", "the monster", and "the wretch".
Purchase a

lab coat

Create an ID using a

plastic ID badge holder

reading "Dr. Victor Frankenstein"

Use

safety pins

to attach ID if needed
You can accessorize your costume with many other things, such as a stethoscope, a mad scientist wig, or maybe even splash it with some fake blood. Just keep showing people your name badge to remind them that you're Frankenstein the doctor, not the monster.
Frankenstein Shopping List
Lab coat (from $12/£10)

Plastic ID badge holder (from $6/£4)

Safety pins (from $5/£3)
Total: $23/£17
#3 Fake News
Honestly, what's scarier than fake news. Misinformation is rife among our media. Lies are being spread daily in our newspapers and on our social media pages.
The horror of it all!
So why not put the unreliable-news-source willies up your friends this year by going as fake news. If you're lucky enough to live somewhere that offers free newspapers on public transport, then this costume can be very cheap indeed.
Using a

red marker pen

, carefully write "fake" across pieces of

newspaper

Put strips of

double sided tape

all over your clothes

Stick prepared sheets of newspaper to them
Please be aware that newspaper catches fire easily, so we really wouldn't recommend this costumes if you're planning on being anywhere near a bonfire. You should also execute caution around candles.
Fake News Shopping List
Newspaper ($1/£0.50)

Double sided tape ($6/£4)

Red marker pen ($2/£1.50)
Total: $9/£6
View this post on Instagram
#4 The Invisible Man
Become the transparent scientist with a penchant for violence from the novel by H.G. Wells, made iconic by the 1933 film directed by James Whale. This costume relies on you already having a suit, jacket, or other formal wear. Otherwise, buying a formal outfit will significantly rack up the cost of this costume. However, you don't have to be overly formal, and this costume can still work by making it fit around the clothes you already own.
The only extras items of clothing you might need to buy are the gloves and sunglasses. These items do make it one of the more expensive costumes on our list if you don't already own them, but these can be used again for other occasions.
Warp your head and neck area with

gauze dressing/bandages

, leaving gaps for your eyes

Secure bandages with

safety pins

Put on your formal wear

Don some

sunglasses or goggles

Wear some

gloves
You can also wear a black hat, like the character is sometimes depicted in. But it's not necessary, so you don't need to splash out on buying one if you can't afford to.
We certainly recommend using gloves instead of wrapping up your hands. This will make it easier to hold your drink. Don't forget to leave the area around your mouth loose enough to stick a straw through, and ensure the bandages are not so tight that it makes it difficult to breathe.
The Invisible Man Shopping List
Gauze dressing/bandages (from $8/£6)

Safety pins (from $5/£3)

Sunglasses or goggles (from $15/£12)

Gloves (from $10/£8)
Total: $38/£29
#5 Rosie The Riveter
Whilst there's nothing "scary" about this iconic look, it's a great way to channel your inner female strength at your Halloween Party.
Rosie the Riveter is the nickname for the female figure that appeared on World War II propaganda posters in the USA, calling for women to take on the jobs of men who had to fight in the army. These were often manual labor jobs, such as riveting. In the classic poster image, she flexes her arm muscles to the caption "We can do it!" Since, Rosie has become an iconic image for female empowerment.
Wear some

blue coveralls

Tie a

red polka dot head scarf

around your head
If you don't own a pair of blue coveralls, the same effect can be achieved with a blue or denim shirt and some jeans. If you don't own a red polka-dot head scarf, any red scarf will do. You can make this costume fit around your wardrobe as long as you keep the signature red headscarf, and remember to keep periodically showing off those muscles (grrrrr).
Rosie the Riveter Shopping List
Blue coveralls (from $25/£20)

Red polka dot head scarf (from $10/£8)
Total: $35/£28

Photograph courtesy of flavorwire.com.
#6 Son of Man
Art lovers will definitely want to try out this cheap Halloween costume idea, inspired by René Magritte's famous self-portrait. Again, this does require you to already own some of the clothing to keep costs down, namely a black overcoat or jacket.
Put on a

white shirt

Wear a

red tie

Get into a black overcoat or jacket

Sport a stylish

black hat

Hang a picture of a green apple from the brim of the hat using a safety pin
We recommend printing out the same apple used in the painting and attaching it using safety pins. Hanging an actual apple can make the hat awkward to wear, although it can come in handy as a post-party snack. If you want a more 3D object hanging in front of your face, you can always use a plastic or a wax apple which would be considerably lighter than the real deal.
If you are going to print one out, use good quality heavy printing paper/card so it doesn't flap about too much. Alternatively, you can paint your own using cardboard and green paint for something a little sturdier, or use face paint to paint the green apple directly onto your face.
Son of Man Shopping List
White shirt (from $10/£8)

Red tie (from $10/£8)

Black hat (from $15/£12)

Apple materials (from $5/£3)
Total: $40/£31
#7 Sim
On the subject of green objects floating around one's person, why not got as a Sim? The Sims, created by Will Wright, is the best selling video game series of all time, selling a whopping 10 million copies across it's series since it's release in 2000. Whilst players can make characters of any shape and size, the game's signature is the floating plumbob above their head.
Wear whatever you want!

Create a plumbob and attach it to an

Alice band

using some

crafting wire
You can make a plumbob out of paper using templates from the internet. Alternatively, you can make one using pipe cleaners or any other materials. As it's Halloween, instead of a green plumbob, you could make a red one; in the game this means your Sim is angry!
You can up your Sim costume game by cosplaying as one of the game's memorable characters, such as a member of the Goth family, or even adding some flesh-colored pixilation to your outfit as if you're nude! Don't forget to brush up on your Simlish. "Sul Sul!"
Sim Shopping List
Alice band (from $3/£2)

Crafting wire (from $4/£3)

Plumbob materials (around $5/£4)
Total: $12/£9

Picture courtesy of Laura Etchison (pinterest.co.uk/letchison/).
#8 M'n'Ms/Skittles
This are great cheap Halloween costumes if you're going out with a group of friends or as a family. Become some of the world's favorite confectionery with minimal cost and fuss.
Use a

plain colored t-shirt

in a bold colour that matches one used for the candy

Put a letter ("M" or "S") on the front of it using

fabric pens

or

t-shirt transfer paper

in the style of the chosen's candy's lettering
M'n'Ms/Skittles Shopping List
Plain colored t-shirt (from $5/£3)

Fabric pens (from $10/£7)

T-shirt transfer paper (from $12/£9)
Total: $15-17/£10-12

Photograph courtesy of Deborah Durack (www.pinterest.co.uk/brighteducation/).
#9 Dominos
No, not the pizza, but the classic tabletop game. This is another great cheap Halloween costume idea if you're going to a party as a group of friends, co-workers, or family.
Cut

white iron-on fabric

to form the dots and lines you'd find on dominos

Using an iron, stick these onto a

black t-shirt

and

black jeans

.
Alternatively, you can use white duct tape. However, trying to make circles out of strips of duct tape can be quite tricky (and sticky).
Dominos Shopping List
White iron-on fabric (from $8/£7)

Black t-shirt (from $5/£3)

Back jeans (from $17/£15)
Total: $30/£25
#10 Duct Tape Skeleton
This idea is easy to and cheap to make, using just black clothes and white duct tape. You can also accessorize and add to this costume using face paint of any other bone-related paraphernalia.
Use a

black t-shirt and black jeans

Put strips of white duct tape on your clothes to resemble a skeletal system
Duct Tape Skeleton Shopping List
Black t-shirt (from $5/£3)

Back jeans (from $17/£15)

White duct tape (from $5/£3)
Total: $27/£21

Photograph courtesy of K.J. Buckingham (www.pinterest.co.uk/kerrybuckingham/).
#11 Jellyfish
These sea creatures may be oddly elegant, but they can be painful should you come into contact with one. Some can even be deadly!
Scary, right?
So why not go as one of these dastardly denizens of the deep? You've got the added bonus of being able to keep yourself dry should it rain whilst trick or treating.
Use a

clear umbrella

Make tendrils using string, ribbon, crepe paper, or strips of bubble wrap

Attach tendrils to umbrella using

sticky tape
You can be as creative as you want making the tendrils. Bubble wrap works very well if you're in a hurry or aren't confident enough in your crafting skills. Otherwise, you can go to town using different materials and colors. If you're feeling really flush, you can use some battery-powered fairy lights! You can and even coordinate your clothes to match your oceanic masterpiece.
Jellyfish Shopping List
Clear umbrella (from $8/£6)

Tendril materials (from $8/£6)

Sticky tape ($3/£2)
Total: $19/£14
#12 Waldo
Where's Waldo? (originally named Where's Wally? in the UK) is the much loved children's picture-book series created by British artist, Martin Handford. Kids would have to search for the titular character, dressed in red and white stripes, in manic and overcrowded scenes.
To create Waldo's look is pretty easy, and one that works particularly well if you already happen to wear glasses.
Put on some

blue jeans

Wear a

red and white striped sweater

Get yourself a

red and white beanie hat

Add

glasses

to your outfit
If you really want to make an extra effort, you can get yourself a brown walking cane, and even add a backpack overflowing with camping accessories like what Waldo has been depicted with in some of the books. You could also adjust the costume to go as Waldo's female companion, Wilma, by wearing a blue denim skirt with some red and white stockings or knee-length socks.
Waldo Shopping List
Blue jeans (from $17/£15)

Red and white striped sweater (from $15/£13)

Red and white beanie hat (from $10/£8)

Glasses (from $5/£3)
Total: $47/£39
#13 Bunch of Grapes
This costume is for the wino or grape juice-lover in your life. Celebrate the tasty fruit by dressing up as it.
Blow up some green, red, or purple

balloons

Attach them to your clothes using

safety pins
Bunch of Grapes Shopping List
Red, green, or purple balloons ($4/£3)

Safety pins (from $5/£3)
Total: $9/£6
Spooktacular!
You're all set! You've got some great Halloween costume ideas for bargain prices. Go and have a horrifying holiday rocking your cheap Halloween costumes.
Have you tried any of these cheap Halloween costumes before? Which costume are you most interested in trying out? Do you have any other ideas for cheap Halloween costumes? Please let us know in the comments section.
For more inspiration, check out articles in our Halloween section.
Shopping Guides
How to Shop for Halloween if You Hate Halloween
Shopping List Ideas
10 Quick Last Minute DIY Halloween Decorations
13 Cheap and Simple Halloween Ghost Decorations
13 Cheap DIY Halloween Spider Decorations
DIY Halloween Kids Decorations
Gruesome DIY Halloween Yard Decorations
Blog