A kitchen is an essential part of any home. People spend up to two-thirds of their time there every day. However, if you don't find the kitchen a pleasant place to be, you might not be able to embrace it and muster up the enthusiasm to cook anything. To prevent this, learn how you can embrace your kitchen and get yourself cooking with these kitchen motivation tips.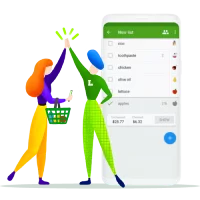 Top Rated Grocery Shopping List App
Organize your shopping, keep spending on track, create shopping lists fast & easy
Kitchen Motivation Tips
#1 Arrange, Organize, and Conquer Your Kitchen
The kitchen is where you need to have everything at hand. But if you have too many utensils and pieces of equipment scattered everywhere, you can become overwhelmed and stressed just looking for something as simple as a spatula.
So, it's time for a cleanout and a tidy up!
Decluttering your kitchen can improve the atmosphere and make cooking less bothersome. Place common utensils you use a lot in easy reach of your cooking and preparation spaces. Consider buying things like pots or stand for your utensils to organize them better. If you have anything that's duplicated, broken, or simply isn't useful anymore, get rid of it.
Try and make better use of surprising spaces, too. Put equipment and items you don't use often on the top of cabinets or even the fridge. You can even hang temporary hooks, using things like suction cups or removable strong adhesive, off of surfaces like the side of a cupboard of your refrigerator.
One of the most useful and surprising items to organize your smaller items is a peg-board. Not only can you hang small utensils off of the tacks, but you can also pin up pictures and grocery lists. What's great about this is that it can be constantly re-arranged and changed to suit your needs.
Once the decluttering id complete, you'll find cooking in this tidy and well-organized space a breeze.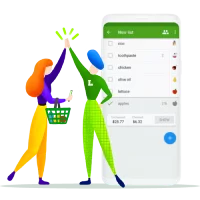 Top Rated Grocery Shopping List App
Organize your shopping, keep spending on track, create shopping lists fast & easy
Brighten Up Your Kitchen to Brighten Up Your Day
Believe it or not, lighting is very important in your kitchen.
Why?
Because spaces with low lighting tend to make you drowsy and unmotivated.
So, to boost your energy in the kitchen, make sure the lighting is nice and bright by replacing low-light bulbs with brighter ones. Also, try and add some additional lighting, such as getting an extra lamp, to brighten up some of the darker corners of your kitchen.
Turn Up the Music
To increase your enthusiasm in the kitchen, try listening to some music! It's a great way to get the energy flowing through the room and put you in the mood for making food. Use upbeat and energy-boosting tracks so your time in the kitchen is energetic and enjoyable.
If music isn't your thing, try having a friend to chat with on speakerphone while you cook, or have the TV on in the background to break the silence.
Use it for Entertaining
Using your kitchen as an entertaining space can increase your bond with it. Try organizing some casual gatherings or birthday parties there.
By making your kitchen the center of attention and associating it with fun moments will make you feel more comfortable and happy in it.
Go for Simple Recipes
If you want to stay on good terms with your kitchen, try cooking recipes that are simple and easy. This is certainly an ideal option if you are new to cooking. Otherwise, you might get frustrated after trying to cook complicated and difficult dishes.
Also, be on the lookout for kitchen tricks and cooking tips to make cooking easier and more enjoyable. At least to embrace your kitchen as a new starter.
You might also want to look for some food decoration and presentation tips to make your dishes look extra scrumptious. By doing this, your kitchen will also become a creative space for you, making you even more eager to get cooking.
Do you like to listen to music while making food? What other kitchen motivation tips do you have to stay motivated? Are you now feeling more determined to embrace your kitchen? Let us know in the comments.
Top Rated Shopping List App
Share And Synchronize An Unlimited Number
Of Lists With Others Instantly and Easy